Choo Yilin X Sherlyn Chan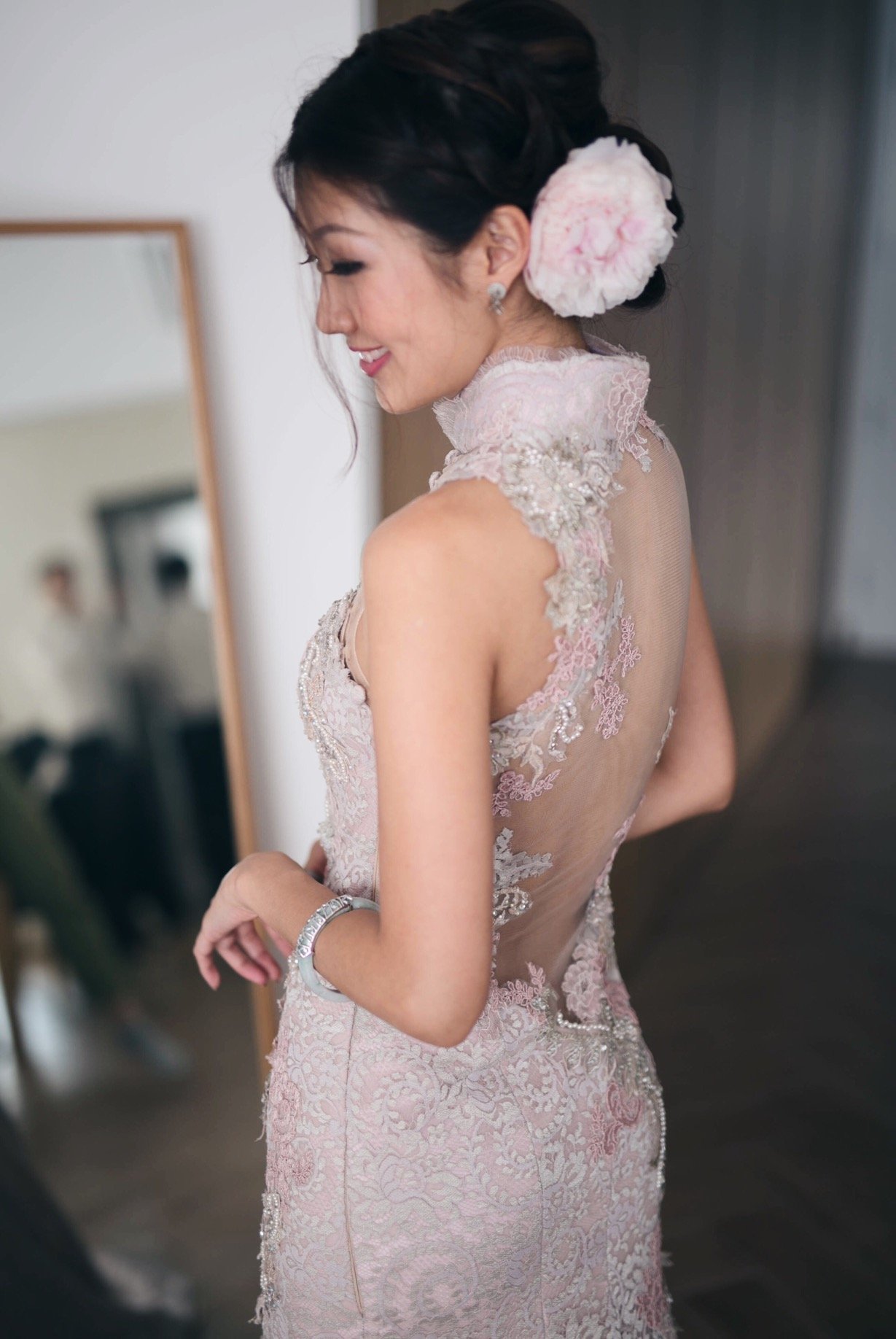 Kickstarting this collaboration with a blog takeover, Sherlyn shares with us the cultural significance of the Choo Yilin pieces she wore on her wedding day, and the emotional connection she feels with our brand values - the ones that drive the work we do.

This post is written by Sherlyn Chan.
Unlike other precious gemstones, jade is subdued and carries with it the quality of calmness.
It is not the most resplendent, but it gives its wearer a quiet confidence.

That is what I love most about wearing Choo Yilin's jewellery.

I relate to it on so many levels.

As someone who draws energy from being in quiet places,
I connect with the subtle attributes of Choo Yilin's jade pieces.
Yet, I look out for idiosyncrasies; things that help me stand apart.
While I do not enjoy being in the limelight,
neither do I want to entirely fade into the background.

I too pursue individuality.

And Choo Yilin perfectly complements that identity trait.
As a bride, I had a clear vision of what I wanted to portray.
Being respectful of my heritage was one of the key concepts I had in mind.
Jade, having been revered over the years in Chinese culture, captured that essence.

Coupled with modern elements, Choo Yilin's jewellery won me over.
The necklaces, rings and bangles I wore on my wedding day;
though steeped in tradition, gave off a contemporary edge.

I can never forget how special they made me feel on my big day.
To show appreciation for the wonderful women in our lives,
my husband and I gifted our mothers and grandmothers
Choo Yilin pieces that we specially picked out.

Now, even though I've moved out from my childhood home,
I still feel a special connectedness to Mum and Ah Ma.
I am often reminded of this bond when I don my Choo Yilin pieces
(which is rather often!) or when I see Mum or Ah Ma wear them.
A special connectedness to Mum.
One of my favourite photoshoots to date is my Choo Yilin shoot with Mum. I remember editing photos from this series and thinking to myself, wow, Mum has really aged. Before that, I never did pay much attention to her wrinkles, eye bags, and laugh lines.
She was always just Mummy to me.
From the bottom of my heart, I thank Choo Yilin for giving me the opportunity to look at Mum through a new lens.
More so, I appreciate how Choo Yilin celebrates women.
This year, in collaboration with Choo Yilin, I will be bringing you a capsule series on bangle customisation.
Since my wedding day, I have not stopped thinking of getting a Choo Yilin bangle (dreams can come true!).

If this is something on your mind, stay tuned.
Follow me @sherlynchanwp for timely updates on when the capsule posts will go live.

With Love,
Sherlyn